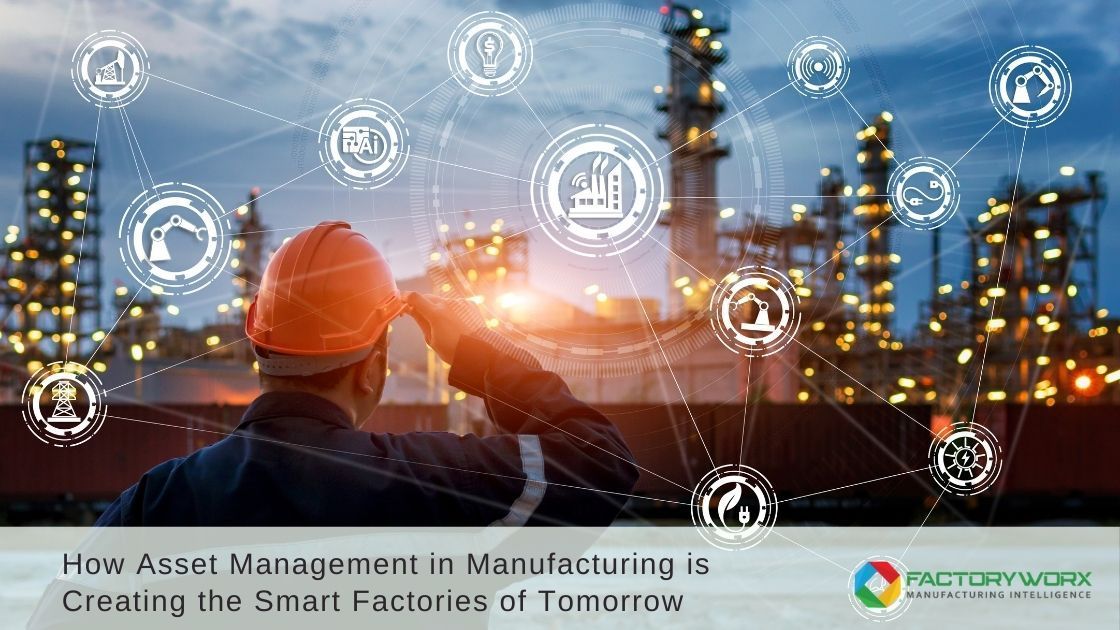 February 16, 2022

admin

0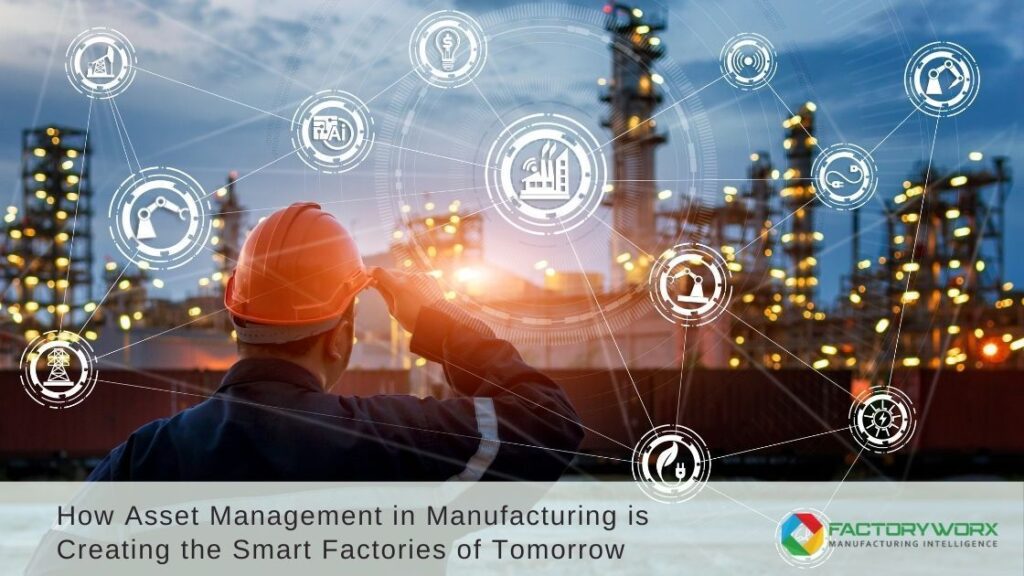 How Asset Management in Manufacturing is Creating the Smart Factories of Tomorrow
Are you manually maintaining your equipment and inventory, relying on spreadsheets that take hours to update? Believe it or not, some businesses still operate in this manner. 
Today's businesses require asset management system software. It must be assertive while still being simple to use and adapt. An out-of-date asset management system can waste a lot of time and money for your company. You must have a sound system in place in today's fast-paced corporate world.
We've put together this guide to illustrate the advantages and various approaches to asset management. If you have a sound asset management system in place, your assets will perform at their best. It can also assist in reducing total asset purchase, maintenance, and operation expenses.
What is an Asset Management System?
An asset management system is a method for a corporation to keep track of its assets throughout the business. These assets might be both tangible and intangible. Personnel, building, software and hardware, inventory, financial investments, and everything else critical to the business's day-to-day operations is all instances. The management of these assets differs from one organisation to the next.
A system must have comprehensive control over all aspects of a company's assets to be effective. It makes no difference whether the company is large or small. Asset management has a lot of moving components. A precise and real-time asset tracking system is required to maintain control. You risk wasting time and money if you don't.
What are the Benefits of Asset Management in Manufacturing?
Getting the most out of a company's tangible assets is a fundamental benefit of asset management software (AMS). An AMS system can also assist in forecasting future infrastructure expenses, reducing maintenance costs, and much more.
Everyone wins when a company makes the most of its asset management system. In addition, a manufacturing company that chooses the correct AMS will be able to:
Equipment and goods, including IoT-enabled devices, are tracked and managed.
Maintain an adequate maintenance schedule to reduce maintenance and repair expenditures.
Predict and budget for future maintenance and equipment expenditures.
Reduce the cost of asset lifecycle management
Instantly generate reports on current and future financial assets.
Reduce asset downtime caused by equipment breakdowns or maintenance.
Assign specific employees or teams to special equipment and inventory.
On the other hand, asset management software is about more than just increasing the asset turnover ratio. It can also provide you and your employees with everyday benefits by ensuring that all asset-based activities function more smoothly.
According to an Industry Week survey, 558 businesses adopted a computerised maintenance management system (CMMS). They discovered that these businesses might expect a 28.3% boost in maintenance productivity by deploying an AMS solution.
They might also expect a 20.1% drop in equipment downtime, a 19.4% save on the cost of supplies, and a 17.8% decrease in inventory maintenance and repair. Furthermore, businesses reported 14.5-month average investment recovery times.
With statistics like these, it's difficult to argue against asset management in manufacturing. However, these figures do not consider any of the numerous other advantages AMS can provide to a corporation.
Why is Asset Management Software Required in the Manufacturing Industry?
Boosting Asset Performance
Asset management software can help organisations save money on workforce and inventory by streamlining their processes. In addition, it enables businesses to get more value out of their existing assets, resulting in a higher return on investment.
Asset insights obtained from reporting and analytics can be used to improve enterprise asset performance. In addition, reports and analytics assist in enhancing the machine's and equipment's efficiency.
You can use your primary data to produce an average that will assist in scheduling crucial asset maintenance.
Accurate Reports and analytics
Configured dashboards for reports can be found in this software. In addition, data visualisation can be found on the dashboard to assist you in understanding and enhancing company processes.
You may also obtain reports regarding how and every detail concerning asset maintenance, such as when maintenance is due when the last maintenance was delivered.
Data reports can help you identify areas where you can improve. It improves the efficiency of assets. Data aids in making critical decisions and the development of long-term objectives.
These decisions are founded not only on assumptions but also on reliable data. So, for example, you can determine the actual value of assets using reports.
Upkeeping Asset
Asset management software helps to keep track of maintenance work orders, acquired spare parts, overall asset expenses, depreciation and downtime, and performance.
Maintenance organisers and managers are in charge of asset maintenance regularly, using the data to create maintenance plans for each asset.
What influence does real-time production reporting have on asset management?
The FactoryWorx Production Reporting module is a ready-to-use visualisation and reporting solution that gives manufacturing, warehouse, and distribution operations unparalleled access to critical and timely data that drive prompt action and accurate decisions.
Its Reporting module is an integral part of the FactoryWorx MES solution powered by Industry 4.0 and IIoT. Unlike most factory reporting systems, the FactoryWorxTM Production Reporting module has a more remarkable ability to connect, access, and leverage data, giving clients a substantial competitive advantage in accelerating operations and improving quality.
What effect does team collaboration have on the asset management system?
FactoryWorx Team Collaboration is a paperless work management system that keeps teams focused on critical goals, projects, and daily chores that help businesses thrive and employees feel a feeling of accomplishment.
It is a highly regarded manufacturing solution. Their Team Collaboration software, part of the FactoryWorx Advanced MES platform, takes advantage of MES's extensive integration capabilities to enable individuals across the organisation to get organised, Stay on Track, and Meet Deadlines.
It is frequently used in collaboration with FactoryWorx Continuous Improvement, as the two modules share lean and agile tools.
FactoryWorx Integrations create a streamlined process for turning collaborative outcomes into manufacturing excellence and success.
Finally, an asset management system is a must-have tool for companies looking to cut down overall asset maintenance expenditures. All the while, they want to increase their asset turnover ratio and extend the lifecycle of their equipment and other vital assets.
For asset-heavy businesses like manufacturing, it's both a necessary step toward brilliant factories and a necessary aspect of staying competitive.