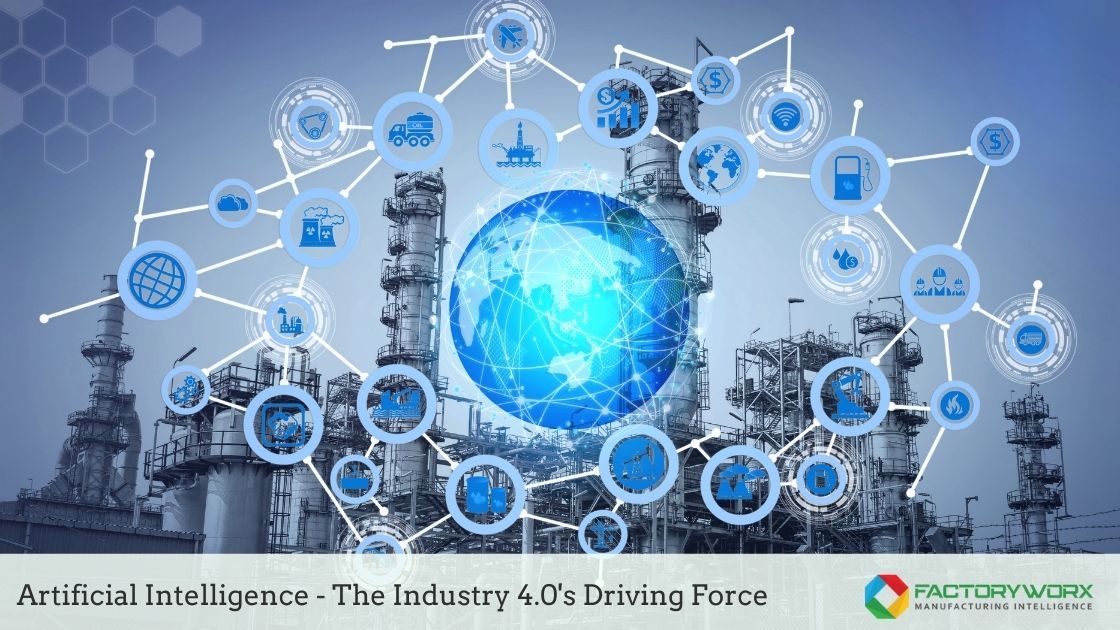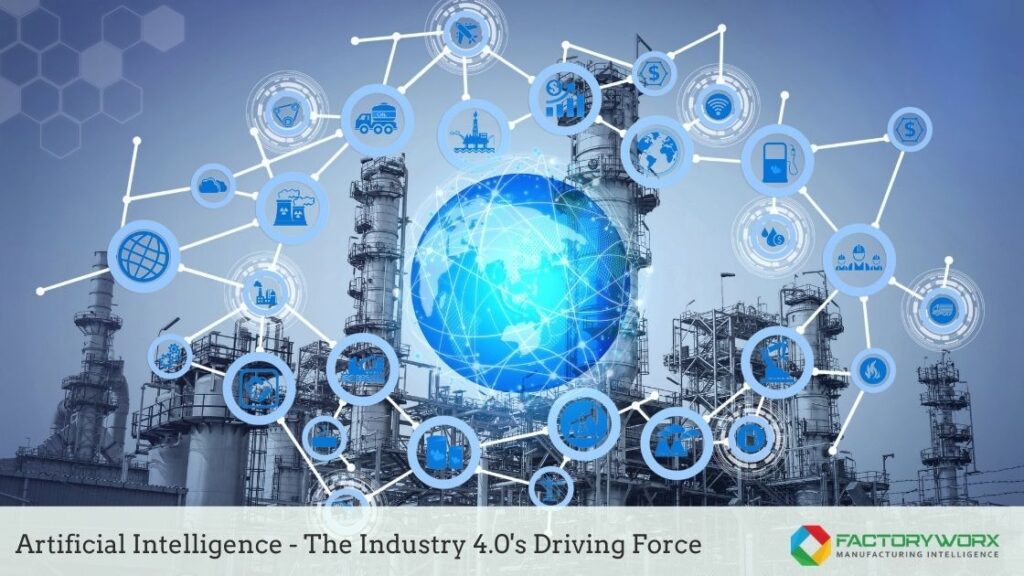 Artificial Intelligence - The Industry 4.0's Driving Force
Artificial intelligence has resulted in a shift in the way businesses operate, owing to a new type of human-machine interaction. As a result, artificial intelligence also can open up entirely new commercial opportunities in the industrial sector.
AI capabilities are growing in demand by factories across all industries as they seek to maintain their production units' competitiveness in an increasingly technological environment. Manufacturers currently utilise this powerful technology to increase productivity, quality, and supply chain management.
Below is an outline that addresses the impact of artificial intelligence within the Industry 4.0 concept.
How AI Supports the Key Industry 4.0
AI in Manufacturing - Manufacturers can now increase productivity, streamline their supply chain, and speed up research and development due to AI and Machine Learning.
The world's top-producing firms have digitised their operations since the introduction of the internet. Terabytes of data now flow from practically every tool on the factory floor, providing corporations with more data than they can handle.
FactoryWorx Predictive Analytics is the foundation of AI's capacity to offer high ROI through cost savings, responsiveness to changing consumer demands and needs, and opportunities and value creation in the supply chain.
AI for Building & Construction Materials
In a traditionally old-fashioned industry, the use of AI in construction opens up a whole new world of possibilities.
Design, licensing, and financing; procurement and construction; operations and asset management; and business model transformation are areas where AI in construction can assist companies' growth.
In addition, construction AI helps the sector overcome some of its most difficult challenges, such as safety concerns, labour shortages, and cost and schedule overruns.
FactoryWorx AI helps heavy asset firms enhance product throughput and consistency, reduce energy usage, and increase profits. It also decreases reliance on the abilities and experience of operators.
Machine intelligence can operate autonomously, monitoring and modifying production inputs and performance while operators focus on higher-value duties. Importantly, your AI continues to learn without interruption, resulting in even better future business outcomes.
AI in Mining - AI-driven automation improves mining sites' digital control systems and programmable logic controllers, increasing reliability and precision. For example, core drill data, sample analysis results, and survey reports are combined in AI programmes that offer ways to maximise resources.
Furthermore, it aids geologists and engineers in planning and optimising extraction operations. The importance of condition monitoring and prevention in the mining industry has never been greater than it is now.
FactoryWorx Predictive Maintenance provides early notification of scheduled or unplanned but anticipated equipment maintenance requirements, resulting in less downtime and lower maintenance costs. It also provides early warning and suggests proactive steps to anticipate the optimal response to future occurrences like blast noise, air quality, or vibrations.
AI in Logistics & Distribution
These technologies prove to be game-changers in the supply chain and logistics industries. According to McKinsey & Company, organisations will gain between $1.3 trillion and $2 trillion per year in economic value by incorporating AI into their supply chains. In addition, AI could contribute over $15.7 trillion to the global economy by 2030, according to PricewaterhouseCoopers.
One of the critical reasons AI adoption in the supply chain is rising is organisations' understanding of AI's capacity to handle the complexity of running a global logistics network. When used effectively, it can assist businesses in making more brilliant, more agile decisions and predicting challenges.
AI-enabled proactive solutions improve service quality and exceed consumer expectations for on-time and undamaged deliveries. In addition, they're increasing efficiency even more by automating compliance processing.
FactoryWorx Transportation Management (TMS) gives you a birds-eye perspective of the resources you utilise in production, allowing you to automate replenishment. In addition, the chain of responsibility (COR) guarantees that all participants in the supply chain are accountable for following road transportation legislation while handling related items.
How Team collaboration is an essential part of Industry 4.0
The complexity of integrating artificial intelligence in industrial automation necessitates collaboration between manufacturers and specialists to achieve customised solutions. Unfortunately, attempting to construct the necessary technology is expensive, and most manufacturers lack the essential skills and experience.
While businesses of all kinds are increasingly automating their processes in preparation for Industry 4.0, one crucial component has yet to be addressed: the human factor.
People are still the most valuable game piece in company creativity and innovation, thus targeting and tracking their performance for improvement where it offers the most value is the most challenging problem for all businesses. One of the primary advantages of FactoryWorx Team Collaboration software is its ability to introduce a large amount of automation to human interaction.
Impact of AI on industry 4.0
The change from traditional automation based on independent industrial robots to networked 'cyber-physical systems' has revolutionised manufacturing plants' operations and set new market norms. Moreover, it has resulted in several advantages for both producers and consumers, including:
Just-in-time manufacturing: Real-time production models that have been adapted have attained a new level of optimisation. These AI-driven manufacturing systems can react to the request and make products accordingly. Sensors keep track of components and order them based on demand patterns and algorithms to minimise wait times.
New product introduction: Production lines are transformed into information systems that allow decision-making on topics as necessary as the product line. It facilitates demand adaptation by transitioning from raw materials entering the production process to the finished product leaving it faster.
Changes in consumption: One of the most substantial shifts in mindset has occurred between assets and customers. Consumers are linked to the industry through network systems, and they demand higher products and more personalised services. On the other hand, manufacturers can make customised items without sacrificing efficiency thanks to digital design and intelligent production.
Labour market evolution: While AI approaches have a long learning curve, they are progressing at an irreversible rate. As a result, job titles like "Data Scientist" are becoming increasingly popular. So because the job market is shifting toward more analytical and qualified applicants in technology, governments must invest in education, which is becoming an increasingly important component in increasing employment.
For a substantial number of businesses worldwide, Industry 4.0 is now a reality. Still, it is worth noting that all of the changes required to fully participate in this industrial revolution and reap the benefits that it may bring will not occur overnight.
It is an ongoing process that is constantly improving, just like Digital Transformation and Automation. As we can see, artificial intelligence is a crucial component of this transformation.