Why FactoryWorx?

Designed for
your Industry

User Experience for
better performance

Customer service passion that inspires your Team
REQUEST A DEMO
Company Overview
Driving Your Manufacturing Success with Industry 4.0 Technologies.
FactoryWorx  is a technology company specialising in the development and deployment of Industry 4.0 and AI enabled MES and Continuous Improvement software solutions. Manufacturing and distribution companies of all sizes use our platform solutions, FactoryWorxTM  MES, FactoryWorxTM Industry 4.0, FactoryWorxTM  Artificial Intelligence, and FactoryWorxTM  Continuous Improvement, to gain a competitive advantage.
To be an essential factor in the success of our clients, enabling them to achieve profitable growth and innovation goals easier, faster, cheaper, by leveraging FactoryWorx intelligent, Industry 4.0 and AI enabled MES software solutions.
FactoryWorx  provides unified, innovative Business Intelligence, Performance Management, and Predictive Analytics solutions for manufacturing. The FactoryWorxTM  MES represents the next generation of IIoT powered, Industry 4.0 enabled Manufacturing Execution System (MES) software already driving Digital Factories of the future.
In today's global business environment FactoryWorxTM Industry 4.0 enabled MES supports growth strategies of manufacturing companies by seamlessly integrating internal operations, ERP, teams, data and physical processes, while also integrating the entire supply chain through to end customers through its powerful traceability and transportation modules.
FactoryWorxTM
PARTNER ENQUIRY
Starting with automation or looking for a holistic MES Solution? Start Here.
FactoryWorxTM  MES Platform is an intelligent, self-driving software designed to accelerate the digital transformation through AI enabled predictive analytics that enhance decision-making with a new level of accuracy and security against human errors.  FactoryWorxTM  AI can guide business decisions by proactively advising people on what they need to focus on next. Importantly, in addition to the foundational MES features, Production Planning, Reporting, Quality, Inventory and Maintenance Management, FactoryWorxTM  MES uniquely supports Team Collaboration, Continuous Improvement and Manufacturing Strategy.  These capabilities give our customers a powerful competitive advantage because future success is less about retrospective analysis and more about forward thinking. All out of one box!
Mergen Pillay, Founder and CEO of FactoryWorx is a manufacturing technology leader and entrepreneur. Passionate about facilitating his clients' success through technology, he brings an important extra dimension to his innovative technology solutions: a deep understanding of a broader business context and the human factor of manufacturing. Mergen founded highly successful IndustrialIT company in 2006 to provide specialist IT support to the manufacturing sector. Based on first-hand insights into the challenges within manufacturing operations, especially the imperative of efficiency and quality, Mergen and his team developed intelligent MES software and a new business brand, FactoryWorx. Mergen's leaderships style as an entrepreneurial business leader and a passionate technologist with unrelenting focus on providing the best quality service, ensures that his company is an internally and externally connected, agile organism.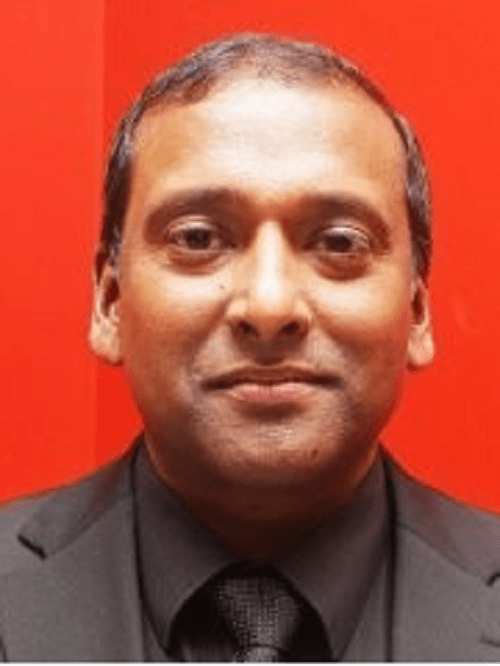 Values always stem from the top. Our founder, Mergen Pillay values openness, honesty and fairness in personal life and business. Not surprisingly, at FactoryWorx we have successfully built long term relationships with leading manufacturing brands based on openness and authentic concern for their success.
The fast-growing client list of FactoryWorx includes Australian and international businesses such as Cadbury, Kraft, Goodman Fielder, Bega, Philip Morris, USG Boral, Devro, and Patties Foods. Our partners and integrations include Sick, Dematic, Cognex, Value Concepts, Insignia Pepperl & Fuchs, OFI and more.
Want to expand your business opportunities?
Become a FactoryWorx Partner