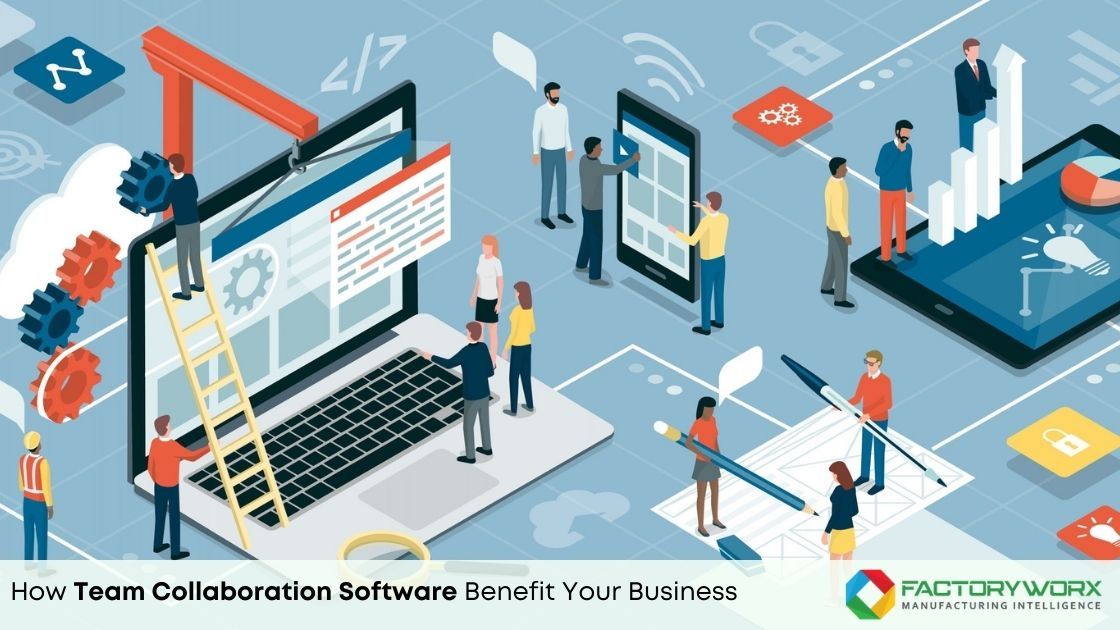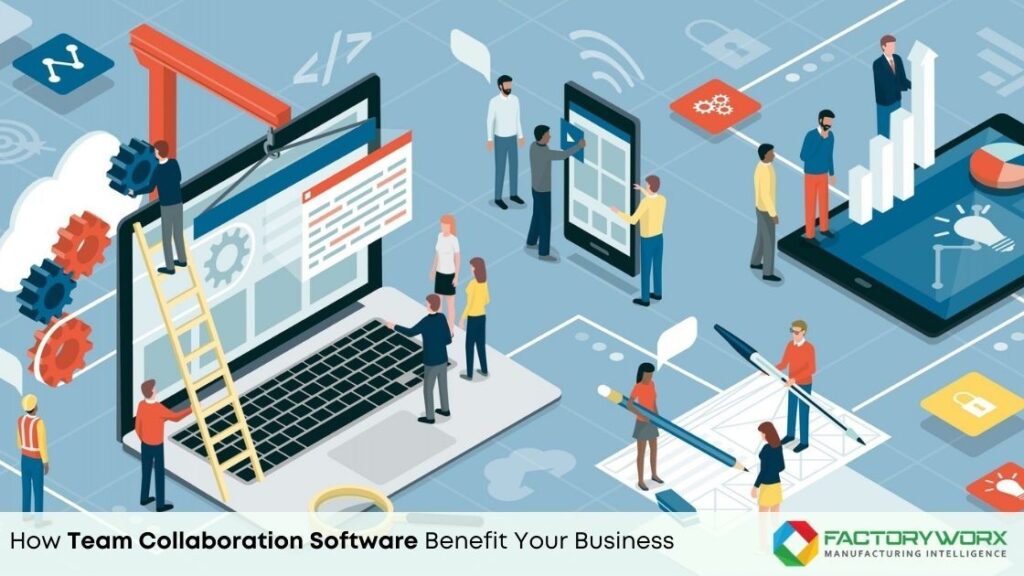 How Team Collaboration Software Benefit Your Business
Team Collaboration Platform, is a paperless work management system that supports teams in staying focused on critical projects, goals, and everyday chores that increase corporate growth and offer employees a measured sense of accomplishment.
It is a type of specialized MES solution. The team collaboration tool harnesses the tremendous integrations capabilities of MES to enable individuals throughout the organization to Get Organized, Stay on Track, and Meet Deadlines.
Collaboration is defined as "the action of working together with another person to attain a goal."
What are the Online collaboration tools?
Online collaboration tools are software packages that enable working as a team simpler. They let you communicate information and do tasks through the internet. That is, you do not need to meet in person or even be in the same building.
Whereas conventional software is installed on your device or corporate servers, SaaS programs are kept in the cloud. The program is hosted on the provider's servers. You may subscribe to the software and access it through a browser or app.
The advantages of this approach are that you can rapidly deploy collaborative capabilities, it can scale with your organization as it develops, and you can delegate tedious-yet-important tasks like security updates and patches to the software provider.
How Team Collaboration Tools Do Benefit Your Business?
Businesses using task management software is presented with a dashboard that also serves as a bulletin board. Users may see messages, ideas, documents, links, videos, and other information that has been submitted to the dashboard and channels. This occurs in a variety of functional areas, titles, and persons. More precisely:
Team Collaboration tools manage various departments, activities, priorities, and projects by allocating areas and boards to which connected material is stored.
Team Management is notified when others access files or read key team communications thanks to synchronized messaging and alerts for various triggers.
Project managers stand to gain significantly. Team pages list members as well as their responsibilities. When team members interact about the project, project managers may track message threads and predict any delays or difficulties that team members are unaware of.
Collaboration tools may be used in conjunction with other applications and technologies, such as cloud storage apps and specialist software. Instead of relying on a single platform that can't do everything well, our plug-in app method allows you to integrate a variety of class-leading apps for specialized reasons.
As a business owner, you may be curious as to why your technical team opted to employ more expensive components. You may see a message thread on the Design tab, as well as remarks from your purchasing manager, indicating that the parts order was altered.
Real-time messaging offers the same immediacy to our professional lives that we experience with our devices.
Users receive a quick snapshot of what's going on throughout the whole team. Team members will be able to see all communications.
Conversations, messages, files, judgments, and supporting documents are all saved in the cloud and easily searchable.
Drill down into boards and look for resources and material on certain projects and information categories.
Online collaboration tools are safer as your data is stored in the cloud using online collaboration tools. And, while the cloud isn't flawless (no system is), it's far safer than storing your data locally. When you save data locally, you are fully responsible for its security. However, if you deal with a SaaS provider, they will handle security for you.
Conclusion- To put it another way, even if you have a good idea, your firm will fail unless everyone works together as a team.
The good news is that working together has never been simpler. Online team collaboration tools can help you get more done in less time, earn more money, and work in a healthier atmosphere.