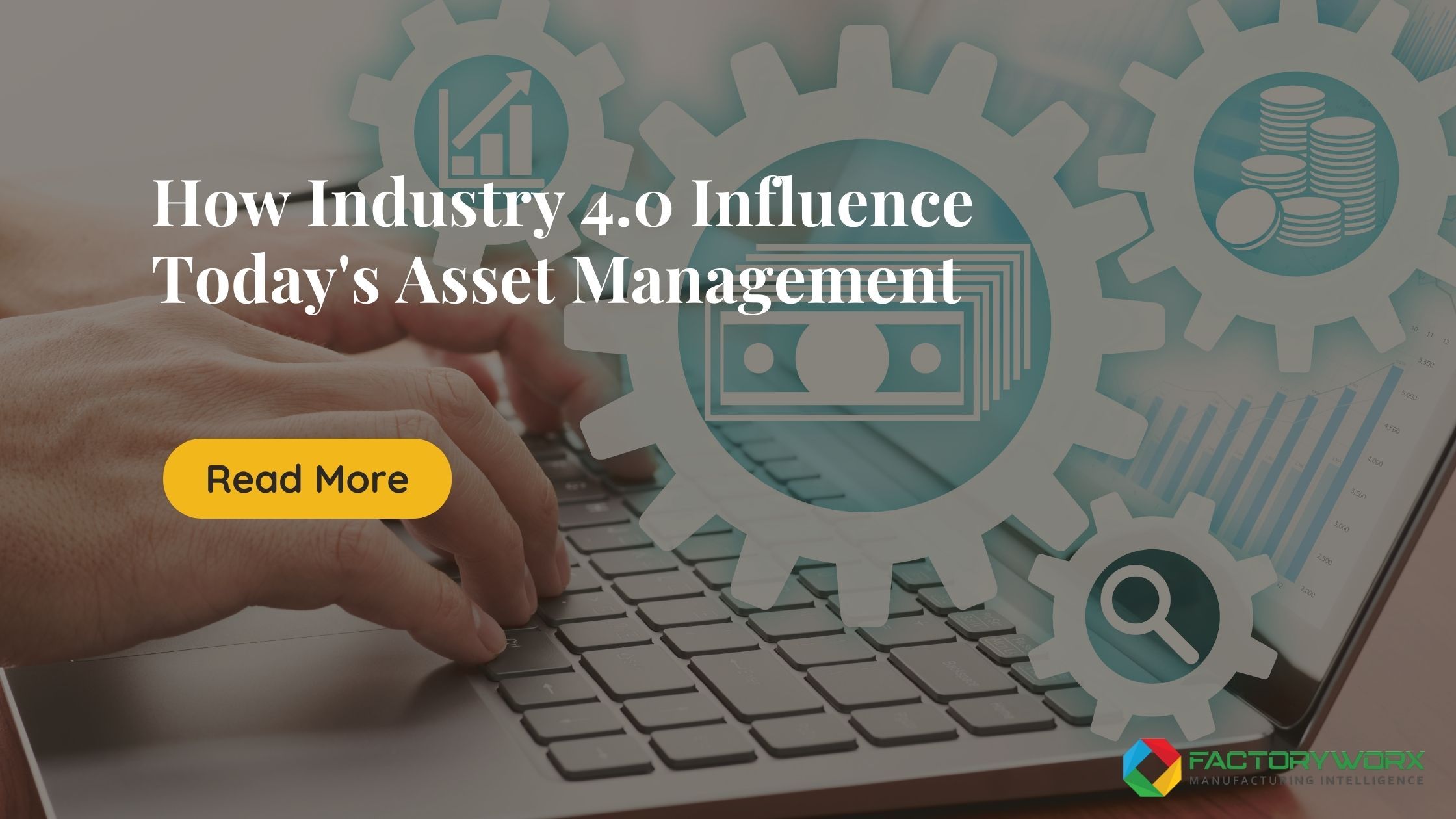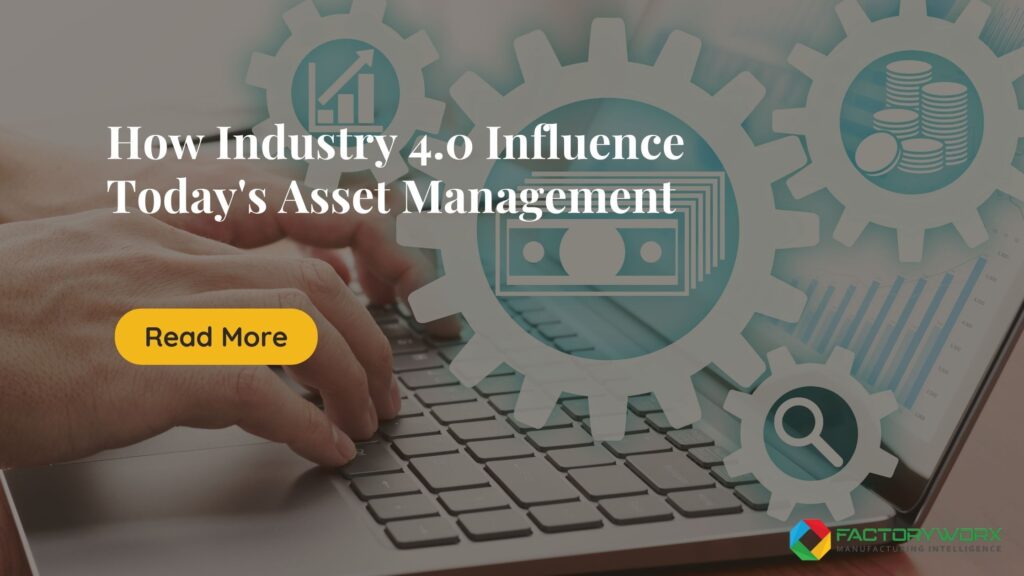 How Industry 4.0 Influence Today's Asset Management
The next generation of asset management systems, designed to be intelligent, automated, and cost-effective, is now being driven by the digital transformation of industrial processes. However, transitioning from present paradigms to Industry 4.0 compliant, fully digital asset management approaches is incredibly difficult to implement.
It requires adjustments to industrial enterprises' business management, asset management procedures, and technological infrastructure. Therefore, understanding the difficulties and finding potential solutions across all these directions is essential for a smooth transition to Intelligent Asset Management.
For most businesses out there, successful asset management is essential for growth. It would make sense that companies would need to work on managing and improving their assets continuously, especially given how quickly-paced today's industrial marketplaces are. However, when considered in the context of Industry 4.0, asset management, remote monitoring, predictive maintenance, and the total optimisation of assets present both difficulties and opportunities. In this blog, we will check out the influence of manufacturing 4.0 technologies in asset management.
Why does manufacturing asset management software matter to process manufacturing plants?
As the sector gets more competitive and customer demand and market conditions change more frequently, manufacturing businesses need every advantage they can get. Some of them are mentioned below:
Meet rigorous safety regulations
Comply with an increasing amount of environmental impact laws and regulations.
Quickly adjust to shifting customer needs
Adapt to changing energy costs
Improve maintenance planning to reduce maintenance expenditures.
Streamline production procedures to increase the effectiveness
Monitor and control the location, use, and inventory of the equipment
Calculate and plan for anticipated future asset purchases and expiry dates
Improved reporting will make auditing, budgeting, and compliance processes go more smoothly.
Adapt to the lack of technical skills and the workforce shortage
Predictive maintenance in Industry 4.0
Digital asset management software has a crucial role to play in Industry 4.0. Particularly in asset maintenance, this has made it possible for managers to switch from reactive (responding when equipment breaks down) and preventative (monitoring at regular intervals) to more intelligent, predictive maintenance.
Predictive algorithms use IoT sensors to gather asset intelligence. They then utilise analytics to overlay that data over historical information and other outside data sources (accessible in the cloud) to compare it to performance indicators. This enables them to send alerts in advance of emerging problems. Machine learning algorithms can compute potential outcomes for future scenarios using assets.
There are several advantages to better asset management. Quick action can help you avoid spending a lot of time troubleshooting maintenance problems. Additionally, it increases the equipment's uptime, improving asset utilisation and maximising the overall production capacity. The ability to manage assets effectively essentially leads to lower maintenance costs and a strong return on investment.
Industry 4.0 on Asset Management Performance
According to the study, the implementation of Industry 4.0 in processes and plants and its impact on asset management activities has resulted in improved profitability and productivity. Most manufacturers claim that their asset management performance has improved using smart or intelligent technologies.
FactoryWorx Maintenance and Asset Management have the advanced capacity to quickly gather and analyse data from a wide range of equipment and give significant insights immediately. Their product assists businesses in lowering manufacturing costs significantly while enhancing productivity, product quality, and client satisfaction.
The FactoryWorx Maintenance Management module helps manufacturing companies reduce or do away with the primary source of production cost drivers: downtime associated with equipment performance. It does this by offering exceptional integration, analytics, and reporting capabilities.
Companies can take advantage of asset usage in more end-to-end encrypted technologies like the Internet of Things (IoT), Big Data, and Advanced Analytics. You can get an idea of the big picture by including customers, logistics, warehousing, and production. This opens up many possibilities for immediate benefits, including cost savings and improving ecological footprints, decreasing asset downtime, increasing return on investments, etc.
Industry 4.0 Asset Management Challenges
According to the report, the impact on asset management processes may be significant if network infrastructures could enable Industry 4.0 communications. For instance, only a third of devices can connect to business IT systems. Furthermore, fewer than half of network infrastructures can handle machine-to-machine connections (e.g., sensors in one machine trigger actions in another).
Due to lack of capable networks, many executives cannot access data from the factory floor; additionally, only half of the manufacturer's can access Industry 4.0-enabled data.
Industry 4.0 will help manufacturers enhance their asset management strategies and machine performance. Numerous important manufacturers are putting industry 4.0 concepts into practice to build more intelligent factories, improve production efficiency, and enhance product quality.
Comprehensive approach to asset management
When you break down the different activities and processes in Industry 4.0, you start seeing how important anything about assets is: Asset tracking, (predictive) asset maintenance, and overall asset management.
It covers inbound logistics, warehouse management, production, outgoing logistics and transportation, product processes, and maintenance and services.
But before getting there, note down the expenses and efficiencies you can save by using a comprehensive approach to asset management and the IIoT for predictive maintenance. Just doing the calculation is usually enough to get buy-in. Additionally, when calculating your return on investment (ROI), don't forget to account for costs, such as more obvious costs in any given asset-related perspective (with people and products as assets).
Asset management and reducing downtime should be a top priority, given the clear advantages and adverse effects of downtime. Minimising asset failure and downtime, thus saving costs and moving toward operational flows that are better connected and provide an uninterrupted production process. Industry 4.0 offers many opportunities for designing and executing effective asset management strategies.