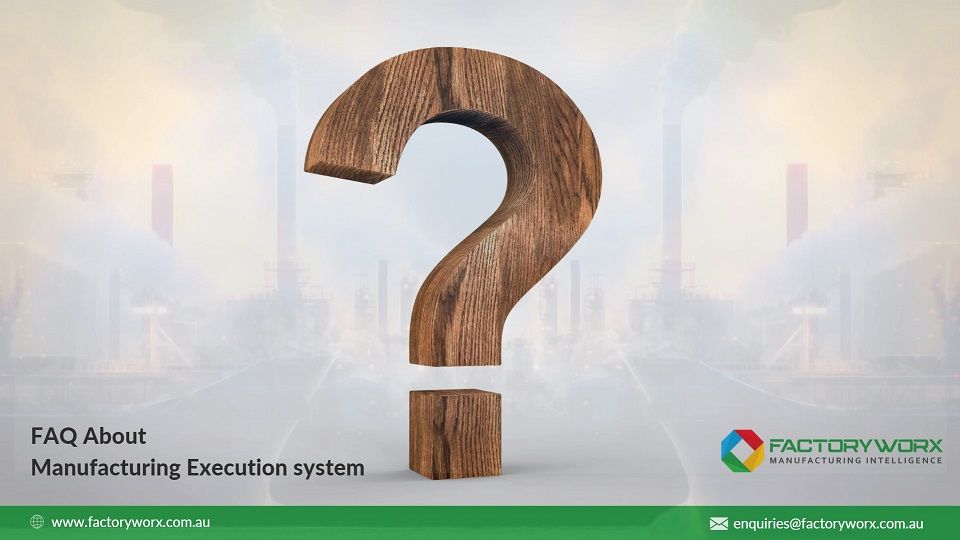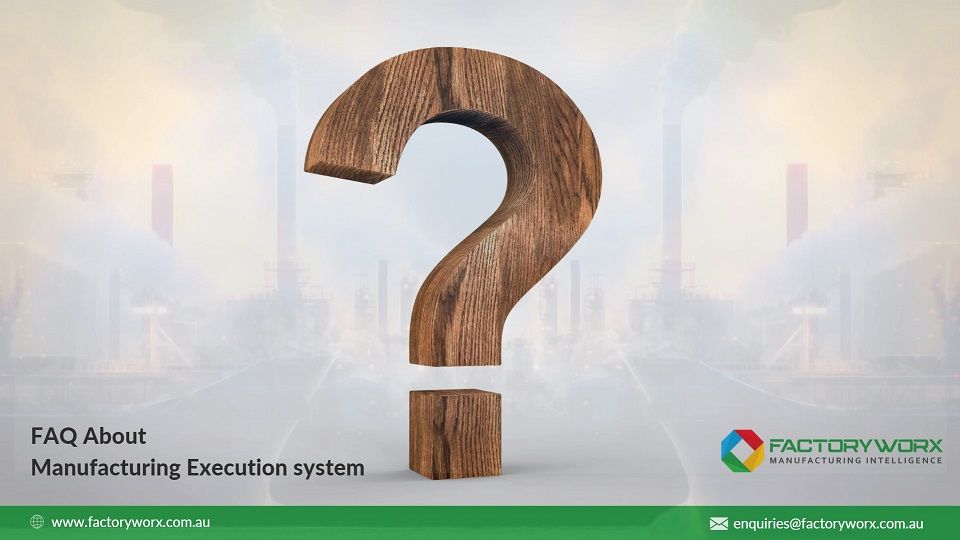 Top 16 Frequently Asked Questions About Manufacturing Execution system (MES)
The manufacturing industry, like any other industry, is rapidly expanding. As a result, producers must keep up with new technologies and tools to remain relevant and competitive in today's market.
Successful manufacturing businesses are adaptable and consistently improve their overall operating efficiency. As a result, they can enhance the quality of products and manufacturing rates while still making a profit.
The Manufacturing Execution System (MES) is critical for increasing production efficiency while staying within budget. We will learn about the fundamentals of the Manufacturing Execution System (MES), its benefits, objectives, how it compares to Enterprise Resource Planning  (ERP) in this post and much more.
What is a Manufacturing Execution System (MES)?
A manufacturing execution system (MES) is software that monitors, tracks, documents, and controls the entire product lifecycle to optimise the manufacturing process. It enhances quality control and uptime while reducing inventory and costs. Improved product tracking and traceability is a primary benefit of a manufacturing execution system, which is critical for producers to meet regulatory compliance and transparency standards.
What is the objective of a manufacturing execution system?
A manufacturing execution system's primary function is to monitor the flow of items through production. The MES leads the products from one process to the next, ensuring that they follow the correct path. It also collects all data along the process, allowing for the earliest possible correction of errors.
Why are spreadsheets a poor choice for production planning?
Spreadsheets aren't dynamic; they don't update themselves. They are out of date from the moment they are created.
Spreadsheets are inefficient and time-consuming.

Spreadsheets are prone to (human) errors.

Paper spreadsheets are challenging to distribute, and updates are difficult to communicate.

For real-time planning and analysis, spreadsheets are insufficient.
Who needs MES?
Any business, large or small, would require an MES to handle production lifecycle execution with improved control, enforcement, and clarity. Manufacturing businesses will be able to control production with instant data, specific orders, world-class user experience, and knowledge with MES solutions.
What are some of the benefits of MES for a manufacturer?
MES Monitors every step in the manufacturing cycle, from tracking and supplying raw materials to developing the products to final packing, which can accurately depict cost savings. Companies can follow every process to discover new ways to implement changes that save time, money, and raw materials throughout the manufacturing and conduct in-depth analyses to find higher productivity.
Can MES software fit every manufacturer?
MES software is highly sophisticated and varied, and it must be designed specifically for each industrial situation. A canned food production plant's MES software is not the same as an electronics manufacturer's. Depending on the requirements and vendors involved, the applications must be designed and customised for the specific production operations required inside a plant using add-ons, custom code, and layered software.
What is the difference between MES and ERP?
The primary distinction between an ERP and an MES system is that an ERP is more beneficial for manufacturing and logistics. On the other hand, an MES is an innovative manufacturing platform for managing production activities. However, the distinctions between the two are blurring as technology advances.
How do MES and ERP work together?
In manufacturing operations, MES and ERP systems serve complementary roles. Companies can gain a complete, holistic view of operations by integrating them, which neither system can provide. For instance, ERP can help you decide which goods to manufacture, and MES can help you figure out how to make them as efficiently and profitably as feasible.
Will implementing an MES leverage more value from our ERP?
Yes, an MES system enhances the ERP's value by giving real-time visibility into production order status and inventory levels. It improves business decision-making, planning, and collaboration across the company. If you've already invested a massive amount of money in an ERP system, why not maximise the value of that investment by supplementing it with a world-class MES solution?
How do you find the right MES software vendor?
Start by speaking with industry analysts and reading as much as possible about MES vendors. Look for MES vendors that deal with manufacturing businesses similar to yours and call them to learn about their real-world experiences with the MES products.
What impact will Industry 4.0 have on the MES?
Manufacturing has become more agile, versatile, and responsive to customers due to Industry 4.0. MES transforms a collection of diverse operations into a well-oiled, digitally transformed machine when applied as part of an Industry 4.0 production strategy.
What is MES in supply chain management?
When integrated with supply chain management, manufacturing execution systems (MES) are computerised systems that monitor and record manufacturing processes. They keep an eye on production, give real-time data, and can help to enhance procedures and increase efficiency.
How Does a Manufacturing Execution System Work?
A manufacturing execution system (MES) assists production operators in guiding them through all of the procedures necessary to transform raw materials into finished products. It achieves this by creating a traceable record of product manufacturing within a factory using production routings, digital work instructions, and connecting to production machinery.
How can a company be ready for an MES solution?
After a firm is convinced of the benefits of deploying an MES, the next step is to determine the organisation's Digital Readiness Level (DRL). It will assist you in understanding what will be required to develop a connected factory.
How can the FactoryWorks MES solution help you?
FactoryWorx MES Platform Solutions help manufacturing organisations' growth strategies in today's globally competitive market. Their innovative MES software integrates seamlessly with all internal manufacturing operations, ERP, teams, and digital and physical processes with the whole value chain through robust traceability and transportation features.
Why should you choose FactoryWorx MES solutions?
FactoryWorx MES solution offers the most comprehensive MES capability on the market. FactoryWorx MES simplifies the transformation of your operations into paperless automation, allowing for better planning and management via dashboard visualisation of processes, assets, inventories, and energy.
As a result, manufacturing organisations and firms who wish to improve their production efficiency can't do that without implementing a Manufacturing Execution System (MES).